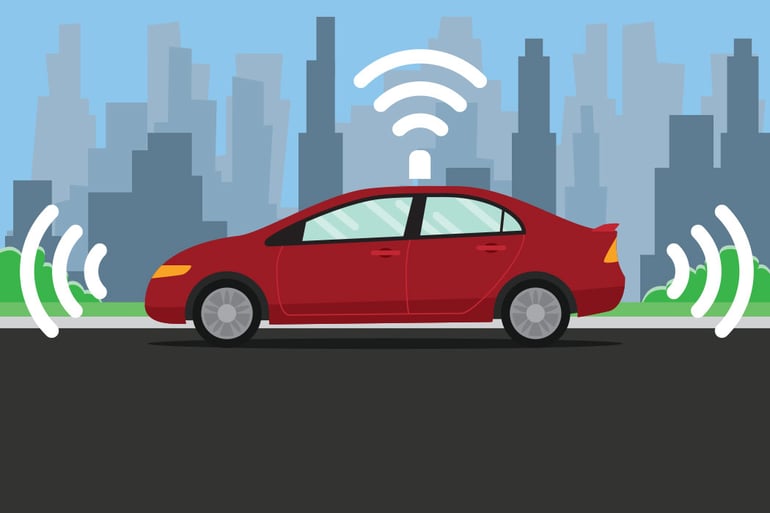 Self-driving cars have been on many manufacturers' minds since Google announced that it had mastered the technology in 2011. With the invention of improved GPS, camera technology, and navigation systems, it seems like the self-driving car isn't far away from becoming a reality.
There are so many supply chain optimization benefits the self-driving car could bring, from improved automation to standardization. But self-driving cars could also bring radical changes to the supply chain industry. It is estimated that there are 3.5 million professional truck drivers currently in the United States, and with the number of forklift operators, delivery drivers, as well as other professional drivers, this number increases dramatically. The big question on everyone's mind is whether self-driving cars will cause layoffs across the industry?
Layoffs may not be your only concern. Here are answers to four of the most pressing questions about the impact self-driving cars might have on your supply chain:
1. What are the Expected Benefits of Autonomous or Self-Driving Vehicles?
Improved Safety: Human error can sometimes get drivers into trouble. Self-driving vehicles will have more automated processes that help them avoid accidents inside and outside of your facility. This could decrease insurance rates, workers comp costs, and liability issues. Not to mention the number of employee speeding tickets will also decline.
Better Environmental Consciousness: Human drivers waste fuel, but self-driving cars have plenty of fuel-saving processes installed and may also allow for fewer vehicles on the road.
Increased Efficiency: Without drivers, your self-driving vehicles can drive all through the night. No need to rest your driver, pay for hotels, or overtime.
2. How Will Self-Driving Cars Impact Operations?
There are three major ways self-driving cars could change your business. Including:
Warehouse Operations: Self-driving loaders, pallet movers, and order pickers could become reality.
Line Haul Transportation: Technologies could include a convoy of autonomous vehicles led by one human driver.
Delivery: This is a place for real change. Autonomous vehicles could include shared cars, parcel station loading, and self-driving parcels.
3. Will an Increased Reliance on Technology be an Issue?
The introduction of the self-driving car isn't going to signal the end of the profession. In fact, most of these technologies won't remove the driver from the vehicle, but instead incorporate more automation that helps drivers avoid human error, lessen environmental impact, and move through the supply chain more efficiently. For example, the long-awaited Apple's self-driving car -- "Project Titan" -- will still require a driver behind the wheel. These hybrid or partially-automated systems are the more likely way forward, at least in the most immediate future.
4. How Can Autonomous Vehicles Improve Supply Chain Optimization?
Self-driving vehicles could be particularly useful in combination with smart technologies in cutting costs and increasing efficiency. These technologies could help you lower labor expenses, while increasing the productivity of your facility through the reduction of load sizes and the incorporation of innovative distribution methods.
With all of these ambiguities about the impact the self-driving car might have on the supply chain, one thing is certain: the self-driving car will change your business' operations forever. Self-driving cars are an exciting and versatile technology that could offer improved supply chain optimization by increasing efficiency and safety. It may not be time to jump on the bandwagon just yet, but it will be soon! Keep an eye out for opportunity.

About Radhika Delaire
Radhika DeLaire is the Vice President of Technology for AFFLINK and has more than 15 years experience in technology strategy and technology management. She is passionate about creating innovative technology solutions for supply chain optimization. When she's off the grid, Radhika enjoys listening to live music, volunteering, and international travel.