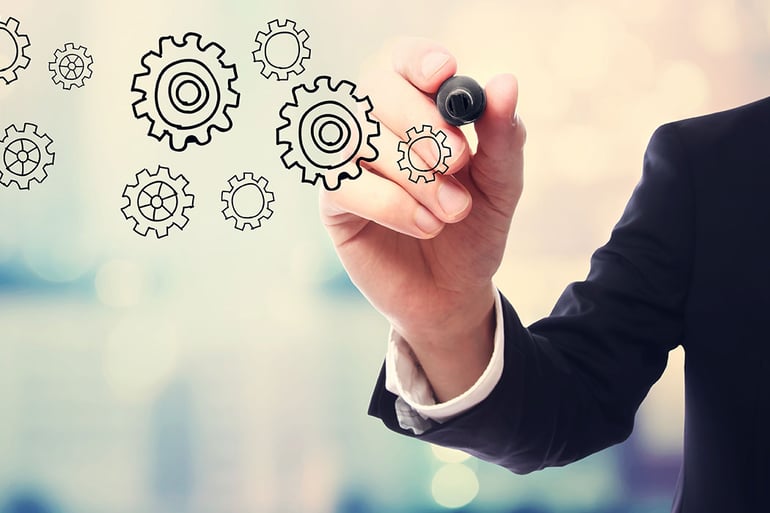 When you hear the phrase "supply chain automation," do you think of science-fiction robots gliding around your warehouse, pulling orders and building pallets? While that's not as futuristic as it sounds, that's not what most industry professionals are talking about when they refer to automation. For most companies, automation is simply the most efficient path to supply chain optimization. It's about figuring out how to use technology to reduce waste, streamline processes, and reduce inventory levels and cycle times. In a nutshell, it means setting up all of those tedious, repetitive processes to run in the background, so that employees can concentrate on core business activities.
Let's take a look at just few of the many real-world examples of how some supply chains are already rocking automation.
1. Wal-Mart
Not surprisingly, in the 1980's Wal-Mart was one of the first companies to explore the potential uses of automation for supply chain optimization. While the evolution took a few years, today, within the 14 seconds it takes for a customer to make a purchase, the central warehouse is notified that the item needs to be replenished. But it doesn't stop there. Wal-Mart's automated procurement system continues sending ripples throughout the entire chain, to the point where even the suppliers of raw materials are notified that the manufacturers need to be replenished. This automation, and the resulting decrease in cycle times, allows Wal-Mart stores to reduce inventory levels without sacrificing customer service.
2. Yard Management
A number of companies have already invested in and implemented robust yard automation systems that can alert workers, in real time, the moment a load is delivered or a truck or location becomes available. These systems can even generate tasks automatically and send them to the next-available employee, forecast equipment availability, and eliminate the need for paper-based communications.
Companies that have implemented yard management automation have enjoyed impressive results: a 30% improvement in driver productivity, a 25% reduction in the number of trucks required, a 95% reduction in time spent looking for lost trailers, and an ROI of less than 12 months – just to name a few.
3. Mobile Computers, Laser Scanners, and RFID Technology
Each of the three are helping companies boost warehouse productivity while reducing worker fatigue. Cutting-edge mobile computers, for example, can eliminate the need for the precision required by traditional scanning tools. That results in labor savings of one hour per worker per shift and a 14% improvement in workflow productivity.
4. Fleet Management
Due to the huge impact of labor costs and fuel consumption, fleet management was an early target for automation. Fleet management automation can do everything from selecting the most cost-efficient shipper for a particular order to helping drivers navigating around traffic jams and road construction – all while providing complete visibility every step of the way.
We're only beginning to explore the possibilities for supply chain optimization and automation, and this list touches on only a few of the most common applications. If you have employees who are doing the same tasks day in and day out, it's likely that many of those tasks could be automated, leaving employees free to take care of core business objectives. If you haven't looked into automation, you should – your competitors are already doing it.

About Michael Wilson
Michael Wilson is AFFLINK'S Vice President of Marketing and Communications. He has been with the organization since 2005 and provides strategic leadership for the entire supply chain team. In his free time, Michael enjoys working with the Wounded Warrior Project, fishing, and improving his cooking skills.