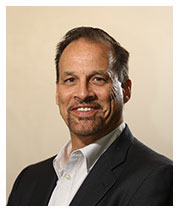 Download
Mark Bozich is AFFLINK's Vice President of Sales and Operations. With more than 30 years in the industry, he brings an extensive network of contacts at all levels in distribution, wholesale, end-users, strategic accounts, and manufacturing. As a collaborator and advisor to senior level executives at various manufacturers on sales structure, field representation, brand-management, go-to-market strategy and marketing, Mark leads the AFFLINK field sales team by working directly with distributors, manufacturers and strategic accounts.
Mark is responsible for AFFLINK's entire sale teams that covers the gambit of segments including healthcare, packaging/industrial, food service/hospitality, commercial, Canada, private brand sales, and internal customer service operations.
He is a double major (Public Administration and International Relations) political science degrees and belongs to numerous professional and NFP organizations. Mark is a member of the AFFLINK Executive Leadership Team and the Distributor Advisory Board.
Residing near Chicago Mark is married and the father of four girls.