When it comes to back-to-school shopping, you might think that parents are carrying the brunt of the financial burden. While parents do spend a lot on books and clothing each year, American teachers are also shelling out hundreds of their own money. After all, it's teachers who are expected to outfit their own classrooms. Our educators, who are only reimbursed for a fraction of their generosity, are paying for supplies, decor, and even books. Keep reading to find out how the numbers add up each school year. We've also compiled some savings tips for the teachers!
If you're having trouble viewing the infographic, click here.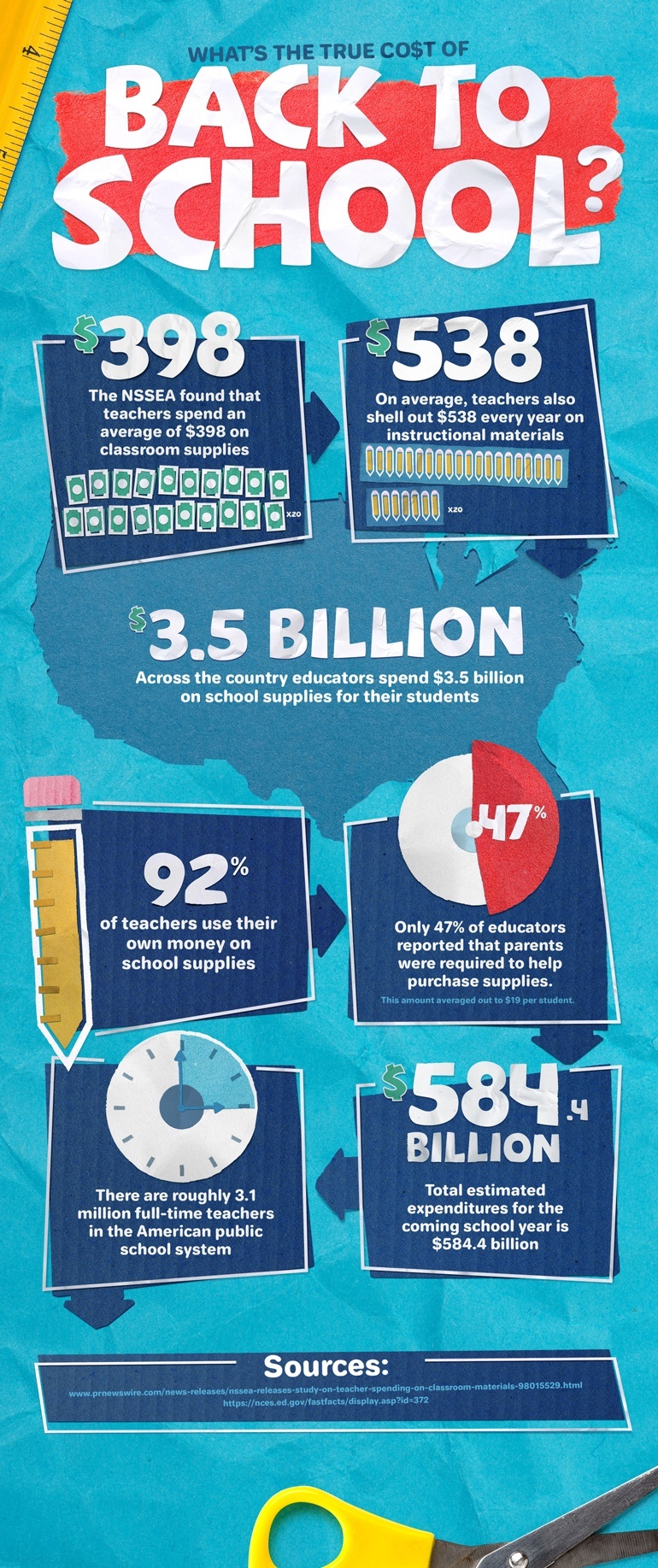 The numbers are surprising, aren't they? It's clear that going back to school isn't a task placed on just parents and children. Teachers are also running the mad dash to supply stores in order to stock their classrooms. With over 3.1 million full-time teachers in the public school system, the expenses add up quickly.

About Michael Wilson
Michael Wilson is AFFLINK'S Vice President of Marketing and Communications. He has been with the organization since 2005 and provides strategic leadership for the entire supply chain team. In his free time, Michael enjoys working with the Wounded Warrior Project, fishing, and improving his cooking skills.