Bed & breakfasts combine the best aspects of hotels and restaurants: the comfortable cozy rooms and the tasty meals. But unfortunately, when it comes to cleanliness, this combination also means that B&Bs can host all sorts of dirty germs. In our latest infographic we're shedding light on 9 creepy crawly bed and breakfast statistics:
Having problems viewing the infographic? Click here.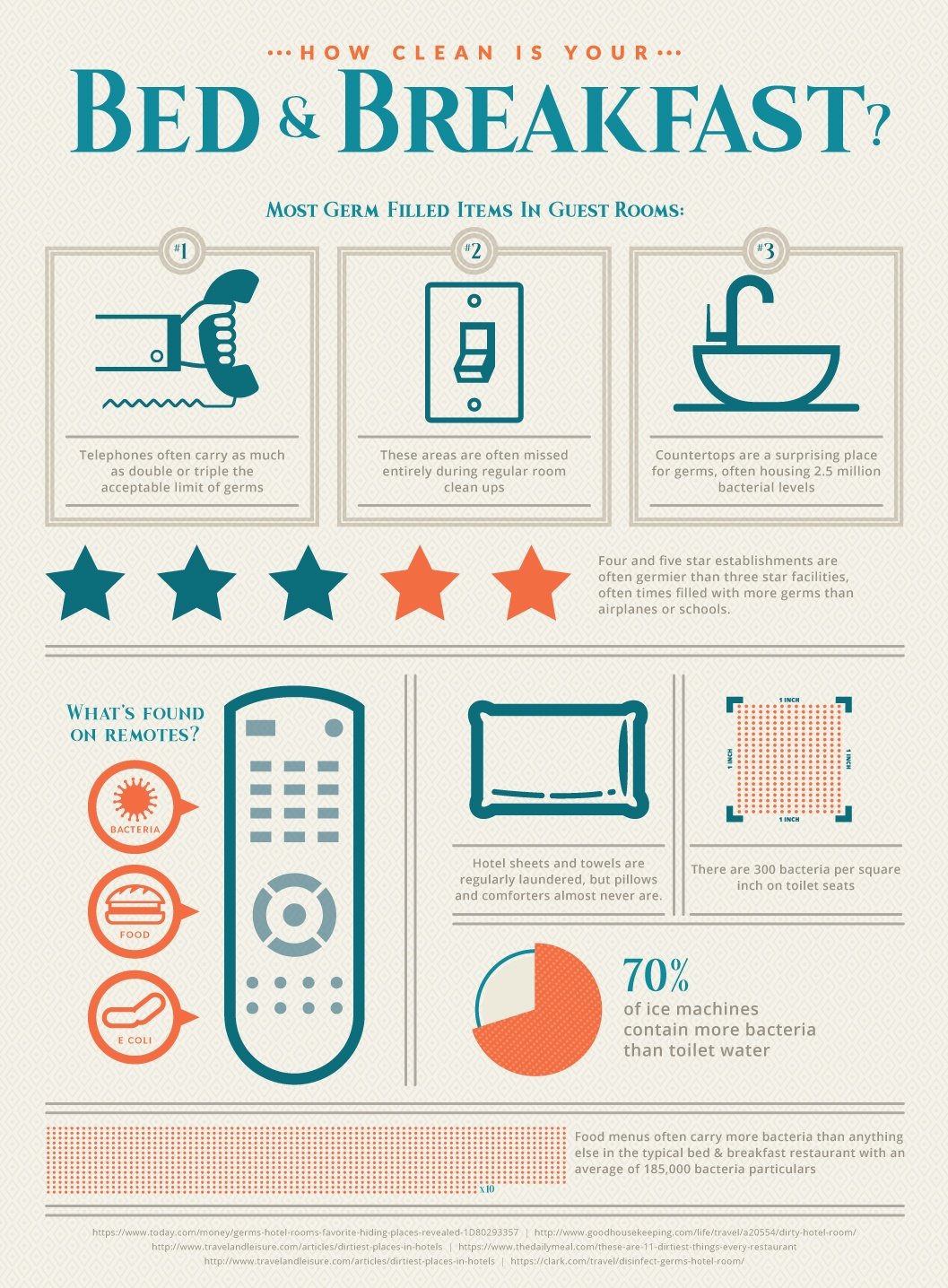 Since both hotels and restaurants can face cleanliness issues, bed & breakfasts need to double up on their efforts to keep establishments sparkly clean and germ free. But knowing is half of the battle. By understanding where the most troubling bacterial concerns can arise in guest rooms, bed & breakfast owners will be better equipped to keep their lodgings safe. Armed with the right information and the right cleaning supplies you'll be unstoppable!

About Michael Wilson
Michael Wilson is AFFLINK'S Vice President of Marketing and Communications. He has been with the organization since 2005 and provides strategic leadership for the entire supply chain team. In his free time, Michael enjoys working with the Wounded Warrior Project, fishing, and improving his cooking skills.