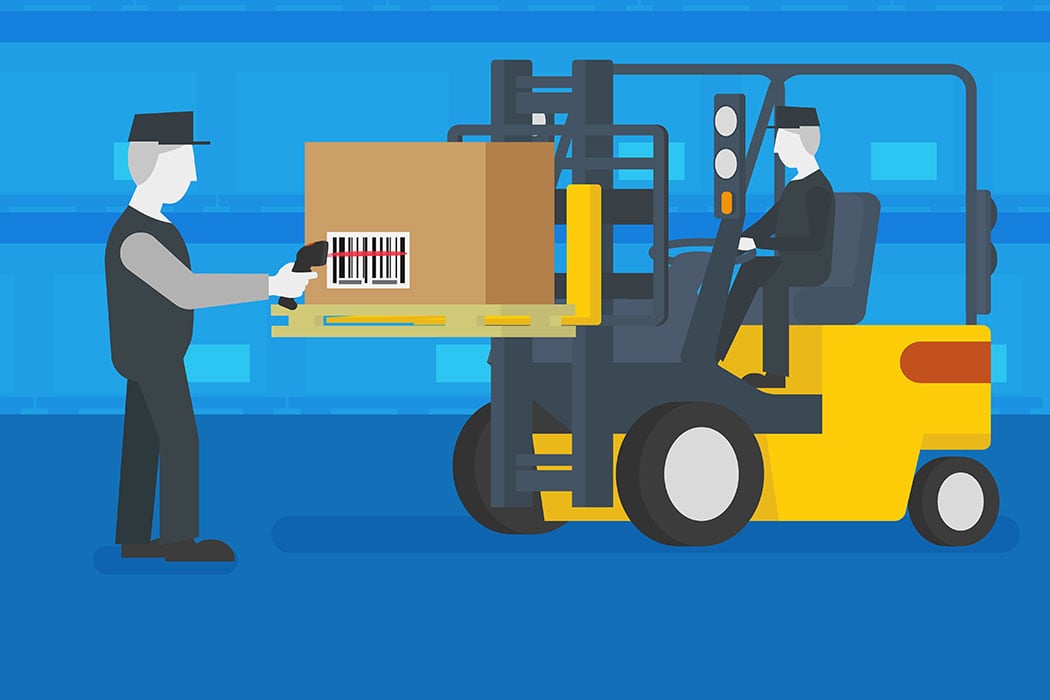 UPC codes have been the gold standard of product tracking and POS transactions for decades. With the proliferation of smartphone technology, even end consumers know to scan barcodes if they want to learn more about a product. But a new partnership between Oregon-based Digimarc and GS1, the company that first developed UPC codes, is pioneering a new solution that promises to enhance everything from supply chain optimization to retail efficiency: digital watermarks.
What Are Digital Watermarks?
In a nutshell, digital watermarks are invisible (to the naked eye) UPC codes. It's called "deterministic digital identification technology," and it's not exactly new – it's just new to consumer products. A consortium of central banks has been using Digimarc's products to prevent counterfeiting as far back as 1998.
What Advantages do They Offer Over UPC Codes?
1. Saves Time: Because digital watermarks can be printed all over a product's packaging, scanners can read them simply by being pointed in the general direction. That eliminates the need to search for the UPC code and to aim the scanner at a specific location, which promises to save time at every step of the process, from manufacturing to point-of-sale purchasing.
2. Improved Marketing Abilities: Because the watermarks are invisible to the naked eye, brands will have more room on their labels for customer-focused messaging.
3. Multi Uses: The technology will work on almost any type of packaging, including cans and plastic containers as well as paper and corrugated packaging. It can even be used in delis and other situations where product labels vary by weight or other factors.
4. Transparency: While companies have to submit product data to register UPC codes, there's no standardization. Companies applying for digital watermark registration will have to supply standardized information about each product, including serial number (which isn't required for UPC codes), and that information will be consistent and accessible at every step in the process, no matter how many times a product changes hands.
5. Expanded Customer Opportunities: While businesses will benefit from the technology's identification, pricing, and inventory uses, consumers will be able to scan products with their to access the same information. Eventually, that could expand to include how-to information, recipes, special offers, etc.
What Are the Drawbacks?
1. Initial Investment: Companies currently using laser scanners will need to invest in new hardware. And those companies that have already made the switch to image-based scanners will still need a software upgrade.
2. More Information: Manufacturers will need to provide more data about each product than is required to get a UPC code.
3. Fees, fees, and More Fees: There is a one-time setup fee for each product, but businesses will be able to spread that across thousands of packaging units. In addition, they'll be able to use their current printers and packaging suppliers.
How Far Along is This Technology?
Currently, Wegman's grocery stores have begun using digital watermarks for their in-house brands, and they've updated their POS scanners to accommodate them. While they haven't provided specific data yet, they have said that the rollout has been successful. As more businesses adopt digital watermarking in their efforts to attain supply chain optimization, Digimarc expects that most of them will begin by using watermarks in addition to UPC codes. As their supply chain partners adopt the new technology, they'll be able to drop the UPC codes and rely entirely on the digital watermarks.
Technological innovations are coming so fast these days that it's tempting to stick your head in the sand and ignore them until you no longer have a choice. This development bears watching, however, especially when it comes to supply chain optimization. Digital watermarks promise to improve everything from product tracking to the physical tasks associated with moving products – and to do it all more efficiently.

About Michael Wilson
Michael Wilson is AFFLINK'S Vice President of Marketing and Communications. He has been with the organization since 2005 and provides strategic leadership for the entire supply chain team. In his free time, Michael enjoys working with the Wounded Warrior Project, fishing, and improving his cooking skills.