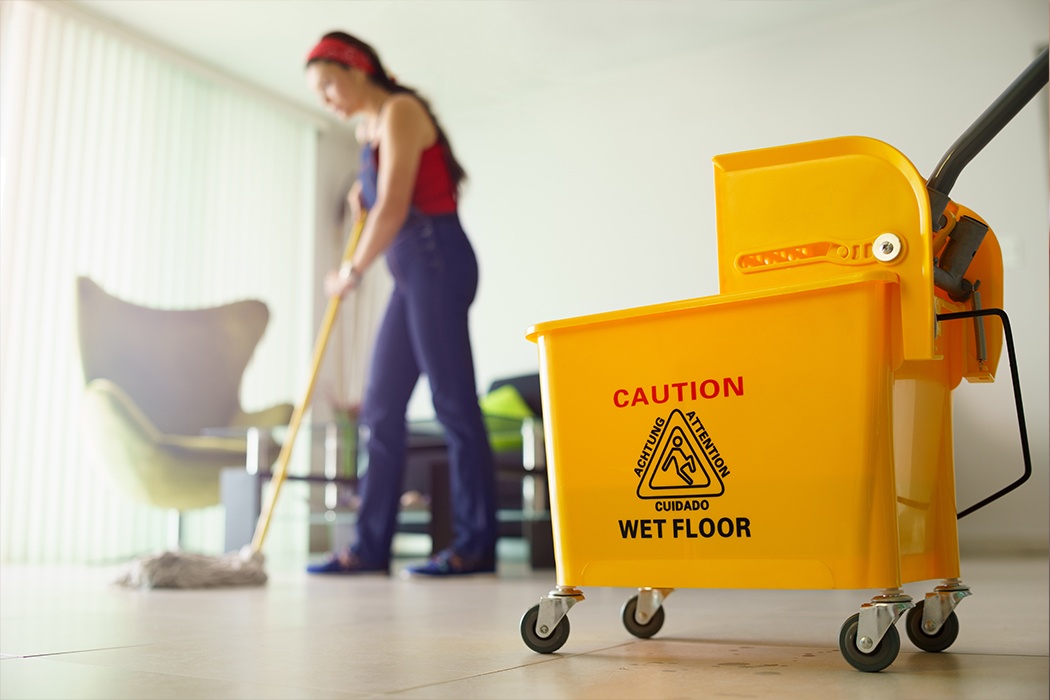 In every industry, companies of all sizes and geographic locations need commercial janitorial supplies in order to operate. This is a cost that will never go away, but that doesn't mean you can't seek out and take advantage of opportunities to reduce the expense wherever possible. Cleaning supplies themselves don't fluctuate all that much in price, but how you order them can make a big difference to your supply spend.
Take a look at these 5 ways you can save when ordering commercial janitorial supplies for your organization's next order:
1. Partner with a GPO
There's power in numbers, so you should consider participating in a GPO to get the benefits of group buying and negotiating power. There is value in volume purchasing, primarily in cost savings – even for such supplies as cleaning products. GPOs also have direct relationships with suppliers of these goods, so they have more influence if there are problems with products. Many GPOs conduct annual review meetings with suppliers, giving them the incentive to provide top quality service and products.
2. Monitor Stock Supplies and Replacement Strategies
If your plan has been ordering according to a specific schedule, you might want to reconsider. Cleaning supplies that sit in a closet represent dead money: There are costs related to storage space, and some products can deteriorate or become obsolete as your needs change. Consider renewals on an "as needed" basis, ensuring that you allow plenty of time for delivery. If available, you may also try to purchase at lower levels or different product specifications as long as they meet your needs.
3. Consolidate Procurement of Commercial Janitorial Supplies
You can streamline the purchasing process by buying from a limited number of suppliers. The main benefit of working with fewer companies is the reduced cost of placing orders, having them delivered, and accepting delivery. There won't be as many forms and supporting documentation to prepare when placing orders. In addition, you'll save on payment processing.
4. Establish and Stick to an Ordering System
You should have a standardized plan in place for procurement in commercial janitorial supplies, instead of an ad hoc system that puts the responsibility on the last person who used the product. Have a look at the quantities and usage of different departments and develop a program that puts a point person in charge of ordering. This will prevent shortages and excesses from occurring and eliminates the likelihood of mistakes.
5. Use Technology to Automate the Purchasing Process
It's true there are upfront costs for technology, but the procurement process is more efficient and streamlined when it's automated. These systems will also help you save on staffing costs. Most solutions enable you to link procurement to your inventory and accounting software so that orders are made and paid for when supplies become necessary. As a practical matter, you're less likely to suffer costly mistakes that can result from human error.
Maintaining a constant supply of janitorial products is essential for any organization and, just like another other operational expense, it's smart to look for ways you can save money. Making adjustments to your procurement process is one of the most practical ways to reduce costs, and most companies can take advantage of these tips. Try one or more of these suggestions and watch your janitorial spend go down!

About Michael Wilson
Michael Wilson is AFFLINK'S Vice President of Marketing and Communications. He has been with the organization since 2005 and provides strategic leadership for the entire supply chain team. In his free time, Michael enjoys working with the Wounded Warrior Project, fishing, and improving his cooking skills.