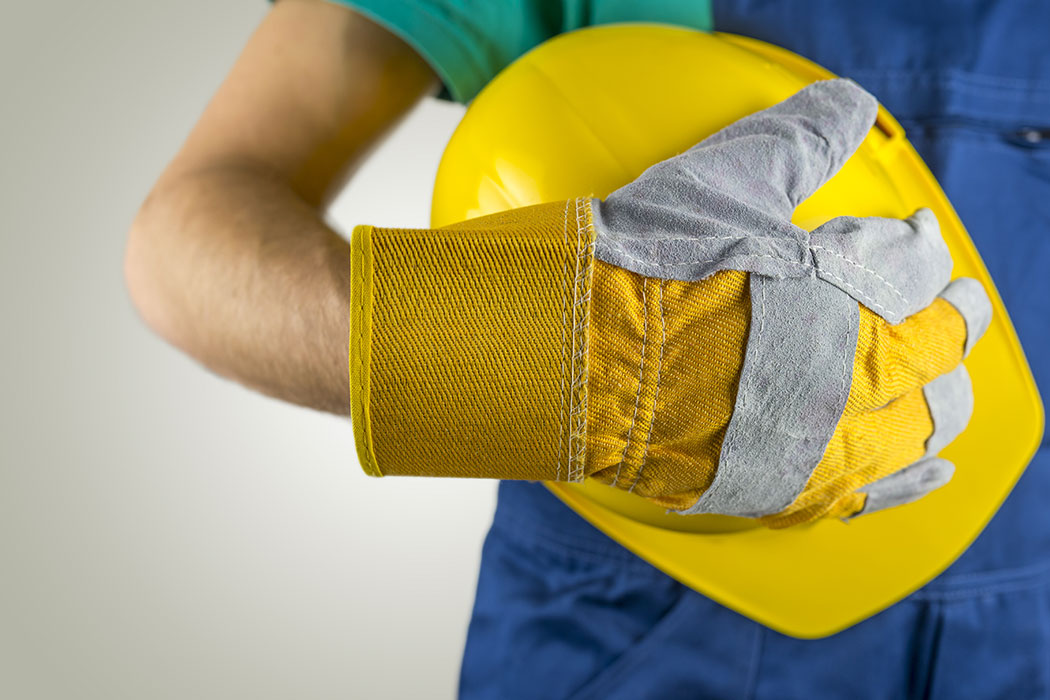 When you think of an office job the image of a comfortable, air-conditioned, and safe room buzzing with computers comes to mind. And, for most people, that's true – but for the maintenance workers who ensure that the office is in top shape, it couldn't be farther from the truth. While everybody else is sitting at a desk, maintenance crews are climbing ladders, scaling rooftops, working with electricity, and cleaning up spills of who-knows-what – and that's just before the morning coffee break!
Facility maintenance can be dirty and dangerous. That's why it's important to supply your crews with reliable, top-notch safety supplies. While there's a wide array of specialized products, there are a few pieces of basic safety equipment that every maintenance crew absolutely needs:
1. Eye Protection
It's estimated that there are over 1,000 eye injuries in the United States every day, and thousands are blinded each year. Chemicals can splash into a worker's eyes. Or fumes could irritate his eyes, causing him to rub them with a hand that has chemical residue on it. Power tools can throw up particles of metal, glass, or wood. The bright flame emitted by welding equipment can cause damage, too. In any of those situations, safety glasses or goggles and easily accessible eyewash stations could be the only thing standing between maintenance workers and lasting eye damage.
Financial cost: OSHA estimates that eye injuries cost American businesses more than $300 million per year in lost productivity, medical expenses, and workers compensation.
2. Safety Gloves
The Centers for Disease Control and Prevention estimates that, every year, over one million workers experience hand injuries severe enough to require an ER visit, with more than 100,000 of them resulting in lost time from work. In approximately 70% of those cases, workers were not wearing gloves. In the remaining 30%, the gloves used were inadequate for the work being performed. That last statistic underscores the role of procurement management in choosing the right glove for the right job: preventing the absorption of harmful chemicals through the skin, preventing burns, preventing cuts and lacerations, and protecting against extreme temperatures.
Financial cost: According to the Bureau of Labor Statistics and the National Safety Council, the average hand injury costs over $6,000 in medical expenses and another $7,500 in worker compensation.
3. Fall Protection Equipment
Falls consistently rank at the top of the list for workplace injuries. The Bureau of Labor Statistics reports that, in just one year, 605 workers died from falls to the same or lower levels, and over 200,000 were seriously injured. While most falls occur within the construction injury, maintenance workers also face serious risks. Workers climb ladders, inspect and repair rooftop equipment, repair lights while standing on elevated platforms, and perform other hazardous tasks. Specific hazards include slippery surfaces, unguarded edges, holes in flooring, and improperly secured ladders or scaffolding.
Properly used safety supplies such as fall protection equipment can drastically reduce, if not eliminate, these risks. Fall arrest equipment keeps a worker who falls from a height from hitting the ground (think bungee jumping). Positioning equipment holds a worker in place, keeping his hands free. Suspension equipment raises and lowers workers and is commonly used by window washers and painters, for example. And retrieval equipment comes into play when there has been a fall.
Financial cost: According to the CDC, fall injuries cost American businesses approximately $70 billion per year in medical expenses and worker compensation.
4. Head Protection
Most people associate hard hats with construction sites, but maintenance workers are also frequently exposed to risk of head injury. One of the biggest dangers is walking beneath a ladder, scaffold, platform, or other raised surface where tools are being used. The Bureau of Labor Statistics reports that, during 2014 alone, 240 workers died after being struck by falling objects or equipment. That same year, there were almost 90,000 non-fatal head injuries.
Financial cost: According to the Liberty Mutual Safety Index, injuries to workers struck by falling objects or equipment cost U.S. business $1.76 billion in 2012.
Most businesses want to do the right thing, but budgetary pressures and the need to reduce costs are a common challenge in procurement management. That can sometimes result in cutting corners on safety supplies. It's understandable, but shortsighted because even one injury could cost more than the safety equipment that would have prevented it. In addition, much of the equipment is required by OSHA regulations, and violations can result in hefty fines. Don't you think safety supplies for your maintenance crews are a worthwhile investment?

About Michael Wilson
Michael Wilson is AFFLINK'S Vice President of Marketing and Communications. He has been with the organization since 2005 and provides strategic leadership for the entire supply chain team. In his free time, Michael enjoys working with the Wounded Warrior Project, fishing, and improving his cooking skills.