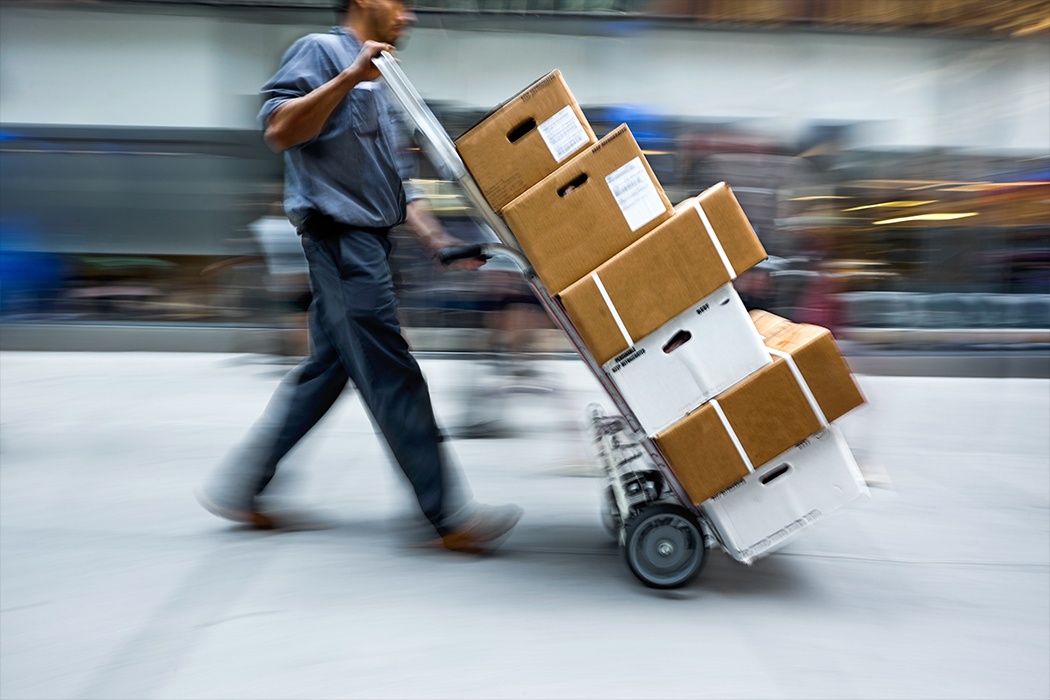 One of the most important—but often overlooked—aspects of supply chain management is shipping. You rely on the materials your business needs being shipped where you need them when you need them. And your customers rely on the same thing from you. Yet aside from making sure you always have the necessary packaging materials and shipping supplies on hand when sending things out, you probably don't think much about the actual shipping of your packages or the implications. There's far more to it than you probably realize. Here are 4 mind-blowing facts about the shipping industry:
1. UPS and FedEx are Officially Registered as Airlines
The fastest delivery you can choose is overnight shipping to anywhere in the country. In order to accomplish that, both FedEx and UPS own hundreds of airplanes and are registered as airlines. In fact, if they were regular passenger airlines, FedEx and UPS would be the fifth and sixth largest fleets in the country. To put that into context, U.S. Airways currently ranks around the same place.
2. UPS Drivers Go to Boot Camp
There's a rigorous training course that prepares the delivery people at UPS for their jobs. Training includes carrying heavy boxes filled with cinderblocks, starting the truck with one hand while buckling their seatbelts with the other, and delivering packages in simulated slick and icy conditions. They're also taught to backup as little as possible to prevent accidents, and to avoid left turns to cut down on drive time. This rigorous training is designed to make delivery faster, more accurate, and more efficient, which in turn means a better, more efficient supply chain for you.
3. Shipping Services Make Mistakes
Around 1% of packages shipped through FedEx, UPS, and USPS are lost or otherwise misdelivered. These are called Last Mile Failures, as the error lies with the delivery person. 1% might not seem like a lot, but when you consider that on an average day FedEx delivers over 3.4 million packages, and UPS delivers around 15.8 million, that comes out to nearly 200,000 mistakes between the two of them every day.
4. Shipping is Largely by Cargo Ship
A huge portion of the shipping industry is international shipping via cargo ship—though much of it is for commercial and industrial purposes, rather than private packages. Around 90% of the products we buy arrive via ship. In fact, using ships is far cheaper than any other type of package transport—if you're shipping in bulk. It's also the most environmentally friendly shipping method, producing far fewer greenhouse gasses than trucks and airplanes.
This also has important implications for supply chain management. It means that buying products and materials from overseas can end up saving you money than buying them locally. It also means that your suppliers for those products and materials can come from just about anywhere in the world—and that what's going on in those parts of the world can impact your supply chain in ways you might not even realize.
These are just a few of the interesting things going on behind the scenes of the shipping companies that keep our supply chains going with packaging materials and shipping supplies for any type of product or material you need to send or receive. They may not be perfect, but package delivery services have a long and proud tradition since the founding of UPS in 1907. It's not an easy job—but someone has to do it.

About Michael Wilson
Michael Wilson is AFFLINK'S Vice President of Marketing and Communications. He has been with the organization since 2005 and provides strategic leadership for the entire supply chain team. In his free time, Michael enjoys working with the Wounded Warrior Project, fishing, and improving his cooking skills.