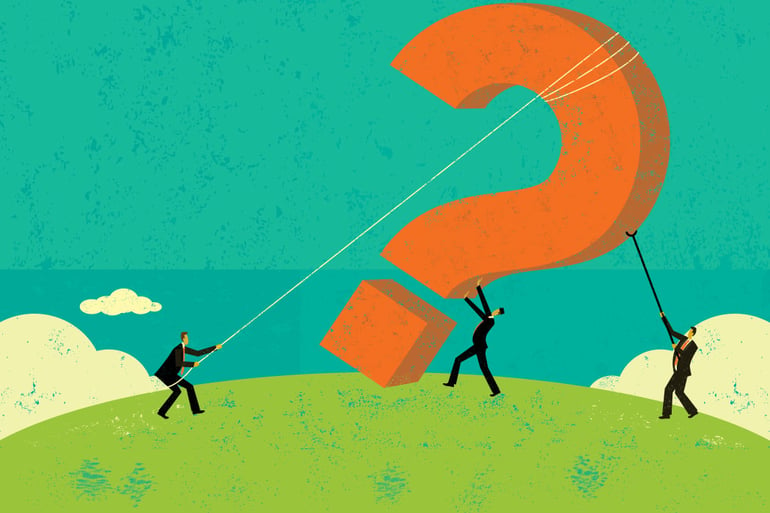 Business is booming, and you're enjoying explosive growth. That's great…so what's keeping you up at night? The fear that your supply chain can't keep up? There's a tipping point where supply chain management is no longer enough: You need strategic procurement. If you're at that tipping point – or will be soon – here are 3 questions you need to think about so you can scale your supply chain and keep up with your growing business.
1. Where do Your Raw Materials Come From and Do You Have a Backup Plan?
Single-source procurement is efficient, but it's also risky. Anything from labor strikes to natural disasters to political turmoil can disrupt the flow of goods. If that happens, how much cushion do you have? How many days will you be able to continue operating without a delivery? The more your supply chain relies on a just-in-time inventory model, the more important it becomes to have a backup plan.
And it's not just the raw materials you need to manufacture your products. What if the region where your facility is located experiences a natural disaster, and you find yourself without power? What if you have trouble getting the fuel you need for your trucks to make deliveries? The impact of these obstacles will grow in tandem with your sales so it's equally as important to consider your direct and indirect supply chains.
2. Do Your Suppliers Have the Capacity to Meet Your Growing Demands?
Just because your business is booming, that doesn't mean your suppliers are experiencing the same rate of growth. Never assume that any supplier has the capacity to meet your demand or offer solutions for your strategic procurement needs. If a supplier is already stretched to the limit just to meet your current demand, a huge sales spike is going to be a problem. It's also good practice to verify a supplier's claims that they can meet your capacity needs, whether that's conducting an on-the-ground plant tour or reviewing financials. If a supplier is willing and able to scale up with you, get some hard data on exactly how they plan to do that, and how long it will take to ramp things up.
There are also some things you can do to help. Collaboration options range from granting suppliers access to your internal forecasting data to actual financial support. The most important point is to make sure you don't harm your business – and disappoint your customers – because your supplier isn't up to the task.
3. Where Can You Cut Waste?
The bigger your business, the more waste matters. Just think of it as a faucet: A dripping faucet doesn't waste as much water as one that's open all the way. All of those places where you leak profit a little at a time could turn into a tsunami as your business grows.
Ask yourself the following questions, and, depending on the answers, take action sooner rather than later:
How many times during the past year have you paid surcharges for "rush orders"? What changes can you make to internal processes to eliminate those surcharges?
When it comes to shipping, are you using multiple account numbers? If so, what would consolidating those accounts do to you volume discount?
Are you taking full advantage of volume discounts?
Do you consolidate multiple orders going to the same location? If not, how much would you save by consolidating? And what processes would you need to put in place in order to consolidate?
Rapid growth is exciting – but it's also risky. The last thing you want is for your supply chain to be the bottleneck that limits growth. Unclog the bottleneck with strategic procurement. No matter how busy things get, it's crucial to think ahead and to put some plans in place for the growth that's on the way.

About Michael Wilson
Michael Wilson is AFFLINK'S Vice President of Marketing and Communications. He has been with the organization since 2005 and provides strategic leadership for the entire supply chain team. In his free time, Michael enjoys working with the Wounded Warrior Project, fishing, and improving his cooking skills.